New Patient Center – From Your Nanaimo Chiropractor
Whether you are new to chiropractic care, or you are just new to our office, we want to make your first visit as easy and convenient as possible. The New Patient section of our site is designed to give you all the information you need to feel comfortable and confident about your visit. We can't wait to become your new Nanaimo chiropractor!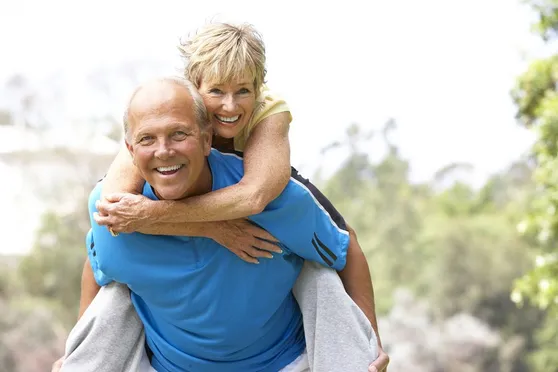 Welcome to Woodgrove Pines Wellness Clinic
Our chiropractic clinic is dedicated to providing the most compassionate and effective chiropractic care in Nanaimo and the surrounding areas. Lead by Dr. Stacey Scott – a member of the Canadian Olympic Health Care Team during the 2010 Olympics – our team brings together a variety of health experts and treatment professionals under one roof. All of us are here for your health, ready and waiting to get you the relief you want and need from your injuries!
What to Expect During Your First Appointment
When you come in for your first appointment, you will be greeted by our friendly staff and be given some forms to complete. We want to gather all your information at the beginning, including your insurance information, so we can keep everything in order from the beginning.
Once you are called in to meet your doctor, you will be given a thorough physical examination and be asked a series of questions to get the full picture about your health concerns. The doctor will then discuss your treatment options with you, explaining the likely source of your problem and the treatments he or she believes will best treat the issue. Then, once you have agreed with the doctor about your treatment, the doctor will begin treatment.
Comprehensive Treatments from Your Chiropractor in Nanaimo
As your chiropractor in Nanaimo, we offer a comprehensive set of treatments and services. They include:
Subluxations, or misalignments in your spine, can put pressure on nerves that lead to pain, loss of mobility, numbness, tingling and other health issues that may not be obviously related. Manual chiropractic adjustments will help to correct misalignments, relieve pressure on nerves and encourage healing.
Massage therapy from a registered practitioner is effective for pain relief, mobility issues, arthritis, neck and back pain, headaches and many other problems. Massage is an excellent addition to chiropractic care, helping to relieve muscle tension and encourage adjustments to stay in place.
Physiotherapy is effective for treating a variety of injuries, including sports injuries and auto accident injuries. Treatment can improve mobility, reduce pain and help prevent further injury.
Naturopathic Medicine
Your body is truly a wonder of nature, and given the right conditions it has the amazing ability to heal. Naturopathic medicine focuses on using natural medicines and therapies to create an environment for your body to heal. The emphasis is on treating the underlying cause, not just the symptoms, with recovery being the objective.
Acupuncture
Acupuncture is an ancient method of healing, which involves the insertion of very thin, sterile, single-use needles into specific areas of the body. Acupuncture works by stimulating nerves in certain points on the body, which in turn creates biochemical responses in other areas of the body.
Internal Referrals Within Our Health Clinic in Nanaimo
Because our health clinic in Nanaimo includes health professionals practicing a variety of treatments, we are able to refer patients internally as necessary. For instance, if your chiropractor thinks you would benefit from massage, he or she can refer you to a trusted registered massage therapist in our clinic.
Please contact us now at (250) 390-2003 to become a new patient. We are standing by to help with all your healthcare needs!